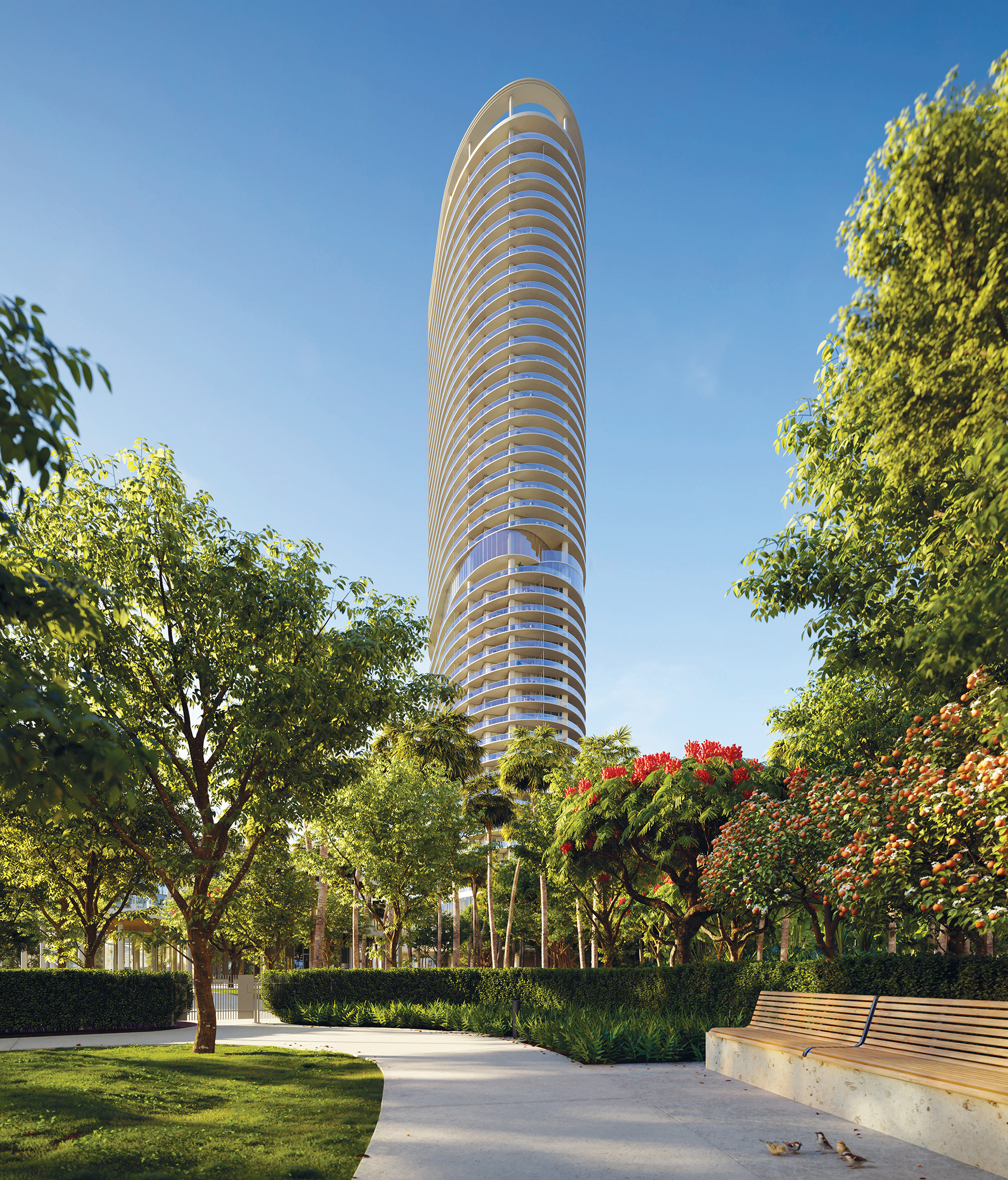 Welcome to canopy park
Three acres of lush
paradise blooming between
beach & bay
Welcome to canopy park
Three acres of
lush paradise
blooming between
beach & bay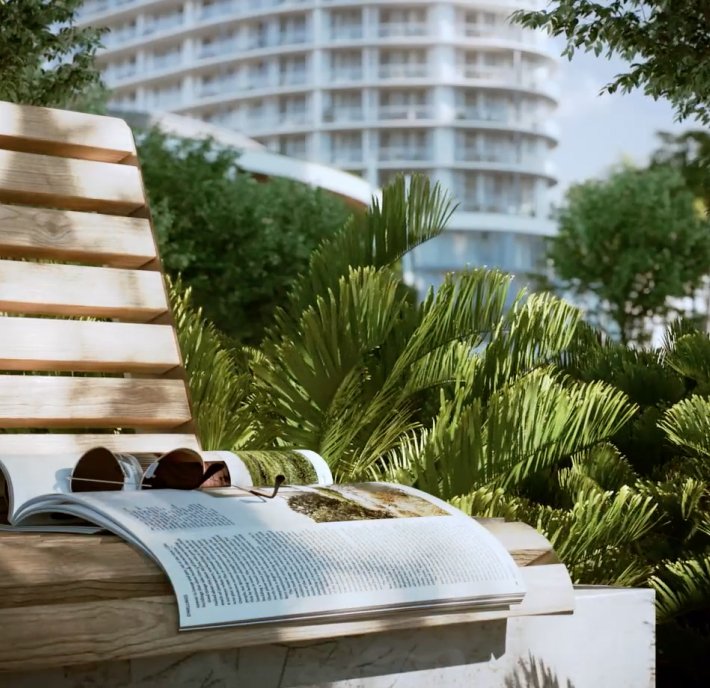 A verdant
return to
Miami's origins
There is no ecosystem on Earth quite like Florida's — the coast's ancient mangroves and towering palms host myriad displays of colorful flowers fragrant botanicals. And at Five Park, it's all right outside of your front door. Canopy Park serves to charm, regenerate, and catalyze personal and communal experiences while simultaneously honoring rich ecological origins of Miami Beach. A place of both congregation and contemplation, intended for young and old, the early riser and the night owl, the retail hunter and the naturalist.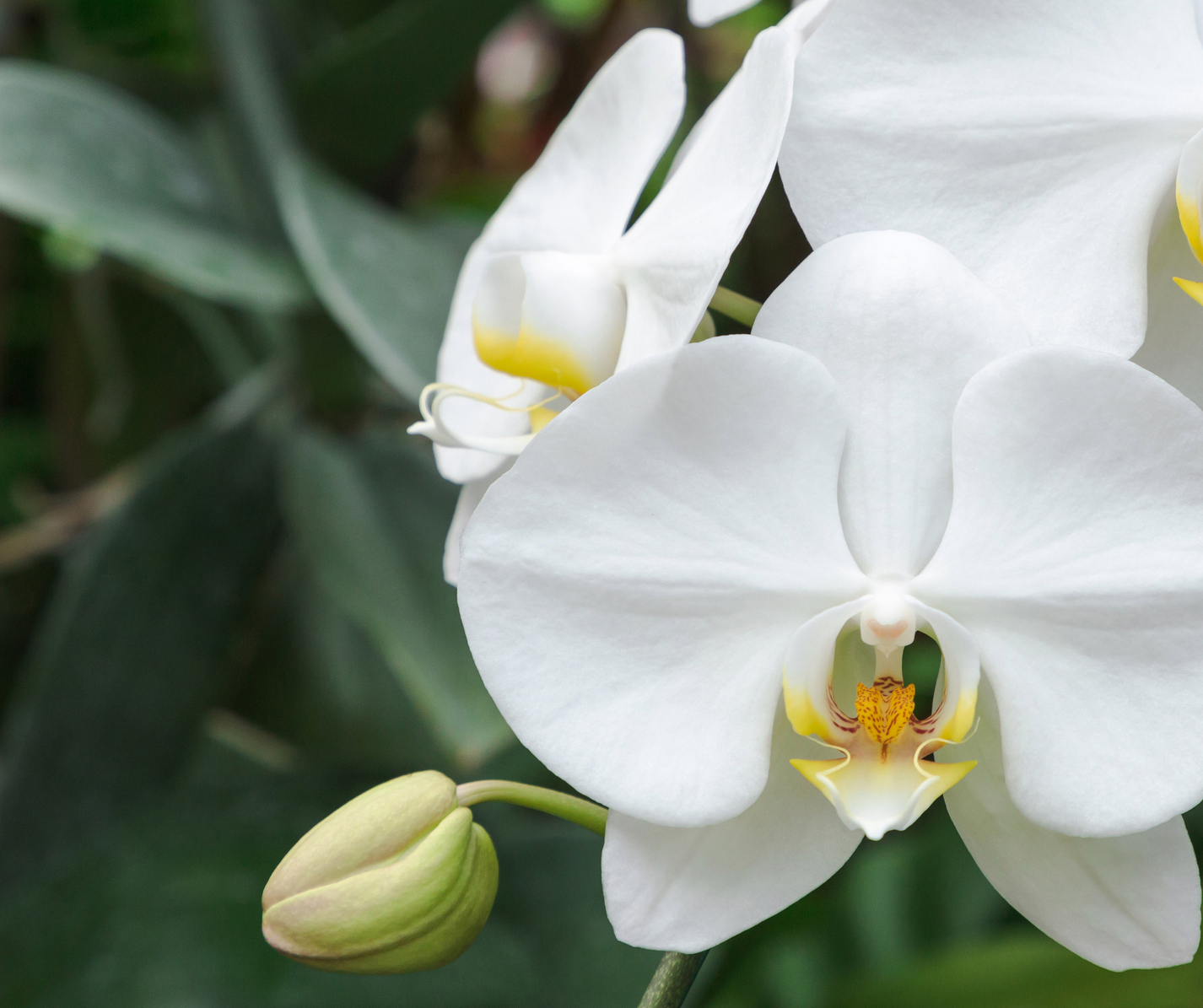 Your backyard oasis
Miami has always been a colorful paradise, but it was once covered in orchids, with wild varieties blanketing trees and landscapes. Fortunately, Miami is becoming an orchid paradise once again, thanks to the combined efforts of the Million Orchid Project, the National Orchid Garden, and Fairchild Tropical Botanic Garden. Together with students, volunteers, and local communities, these groups are propagating wild orchids to reintroduce vibrant biodiversity back to the Miami area and encouraging a public-driven conservation program to take root. Five Park — in partnership with Fairchild Tropical Garden — will plant over 600 orchids throughout the park grounds.
---
A green space to suit
every need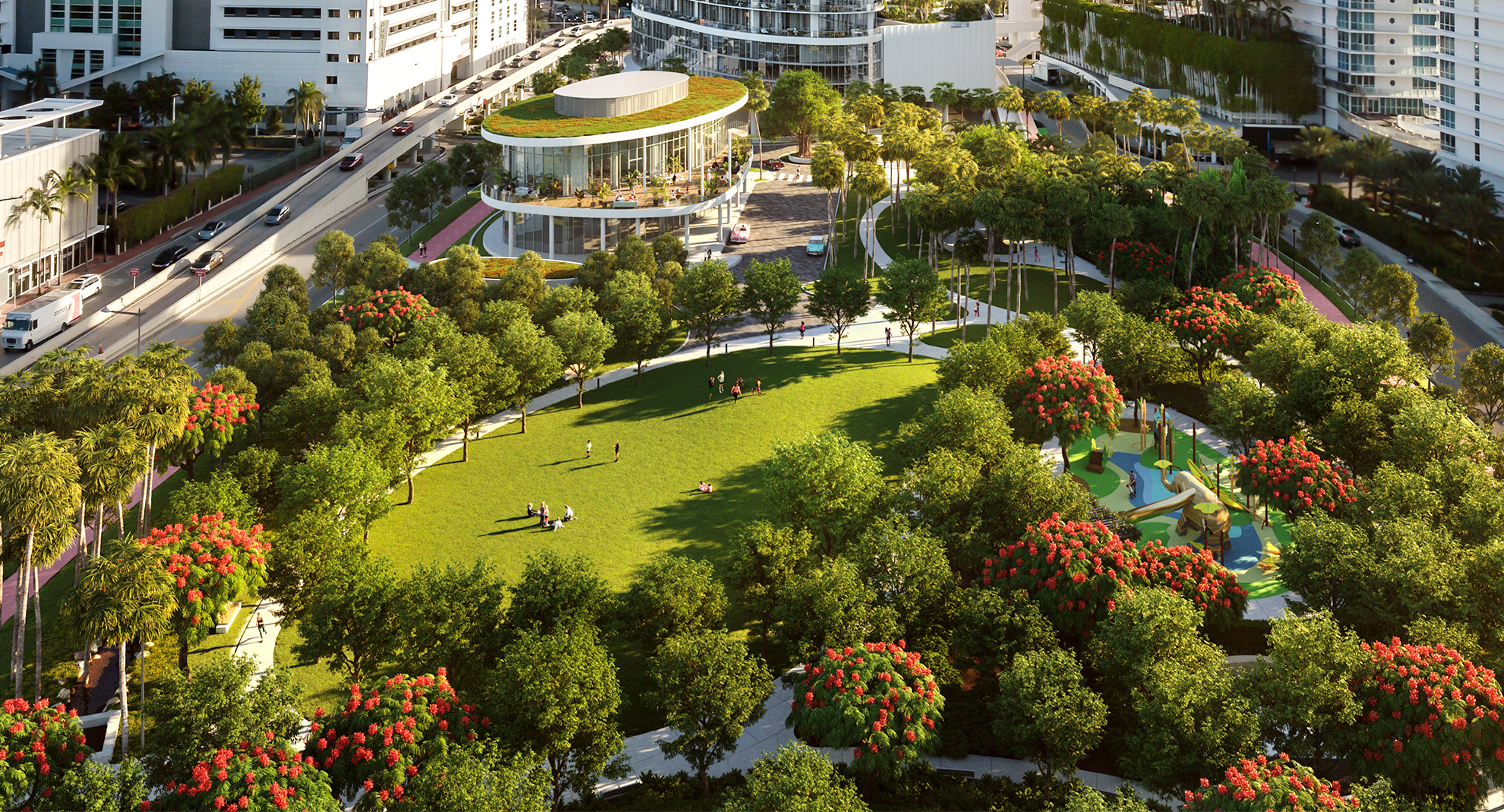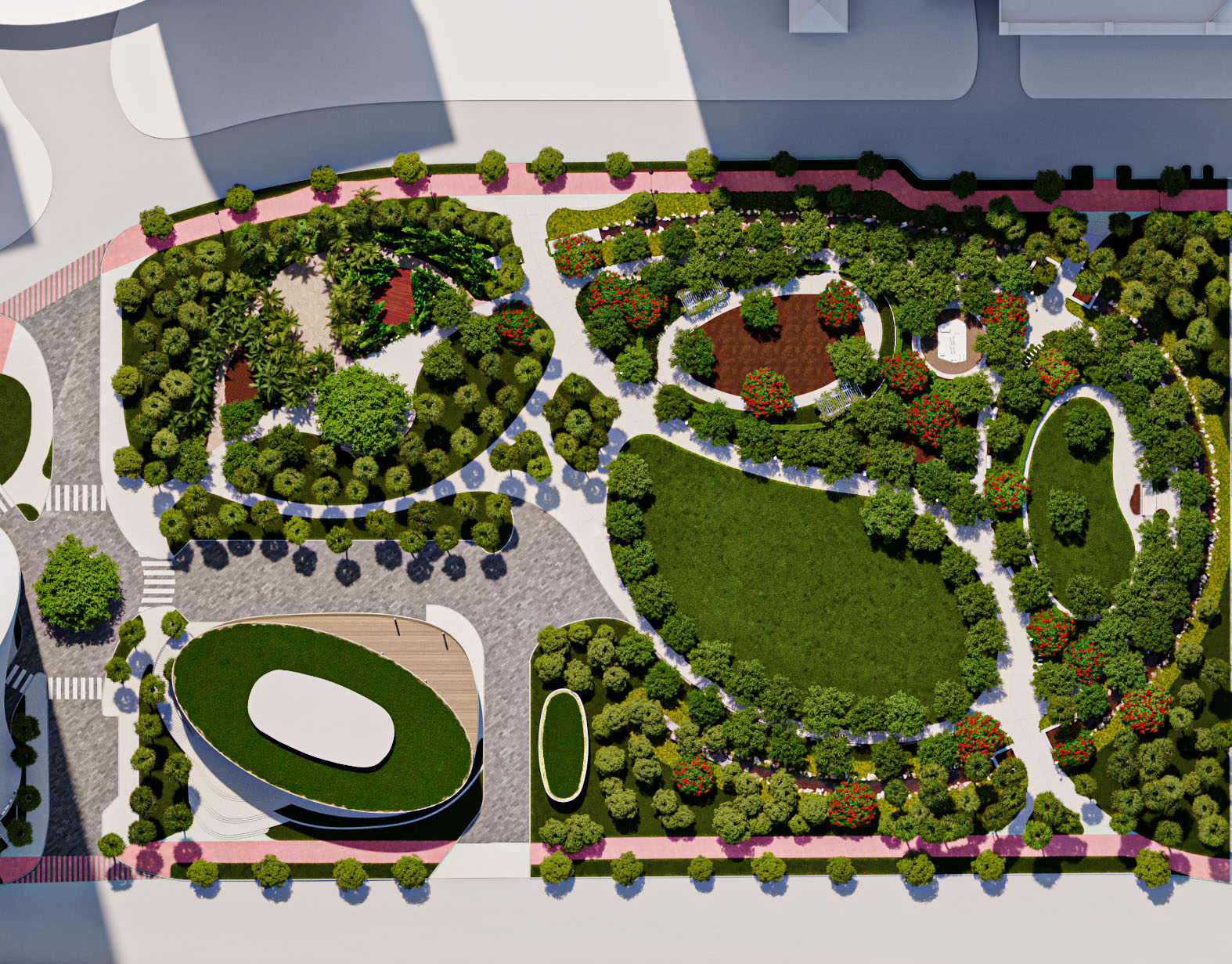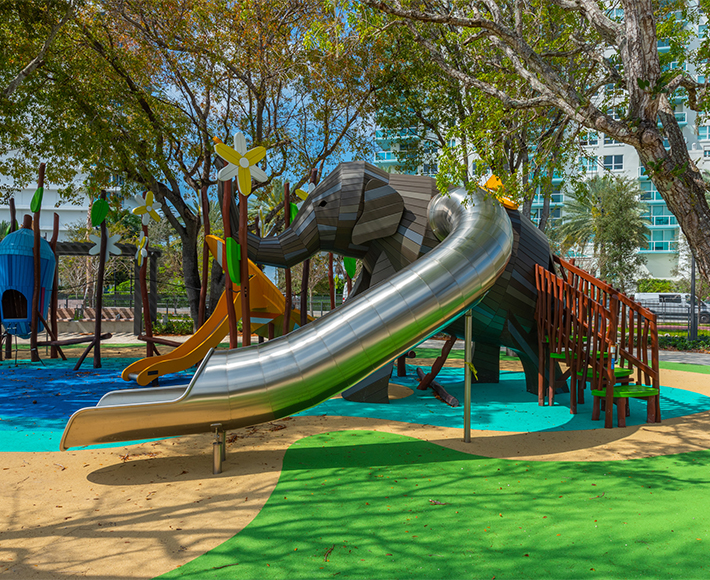 A place to stimulate the senses and
engage a growing imagination
With children's needs also carefully considered, the Canopy Park hosts a MONSTRUM play area populated by contextual, climbable sculptures that both delight and amaze.