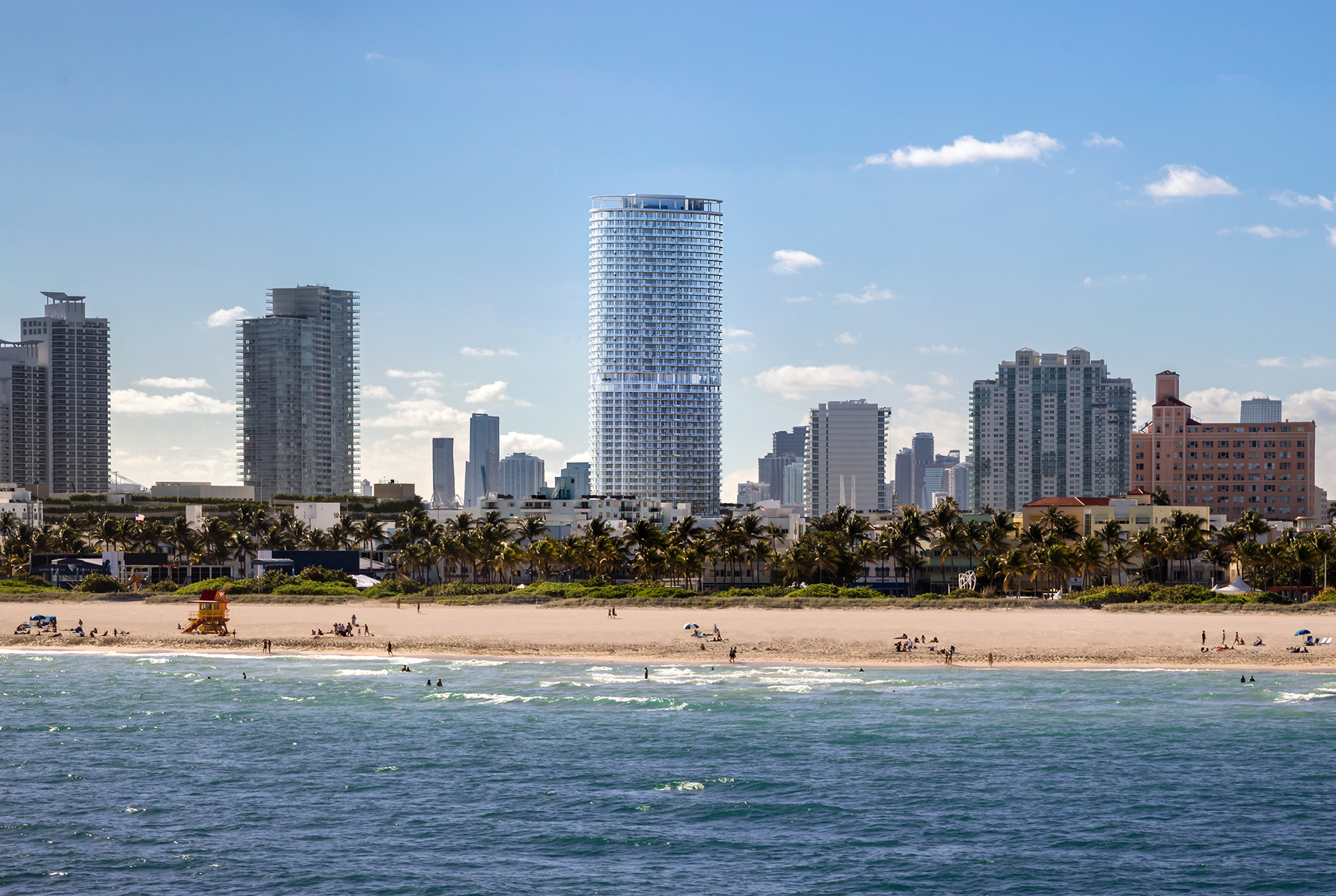 Miami Beach
SOuth Florida's
coastal cultural mecca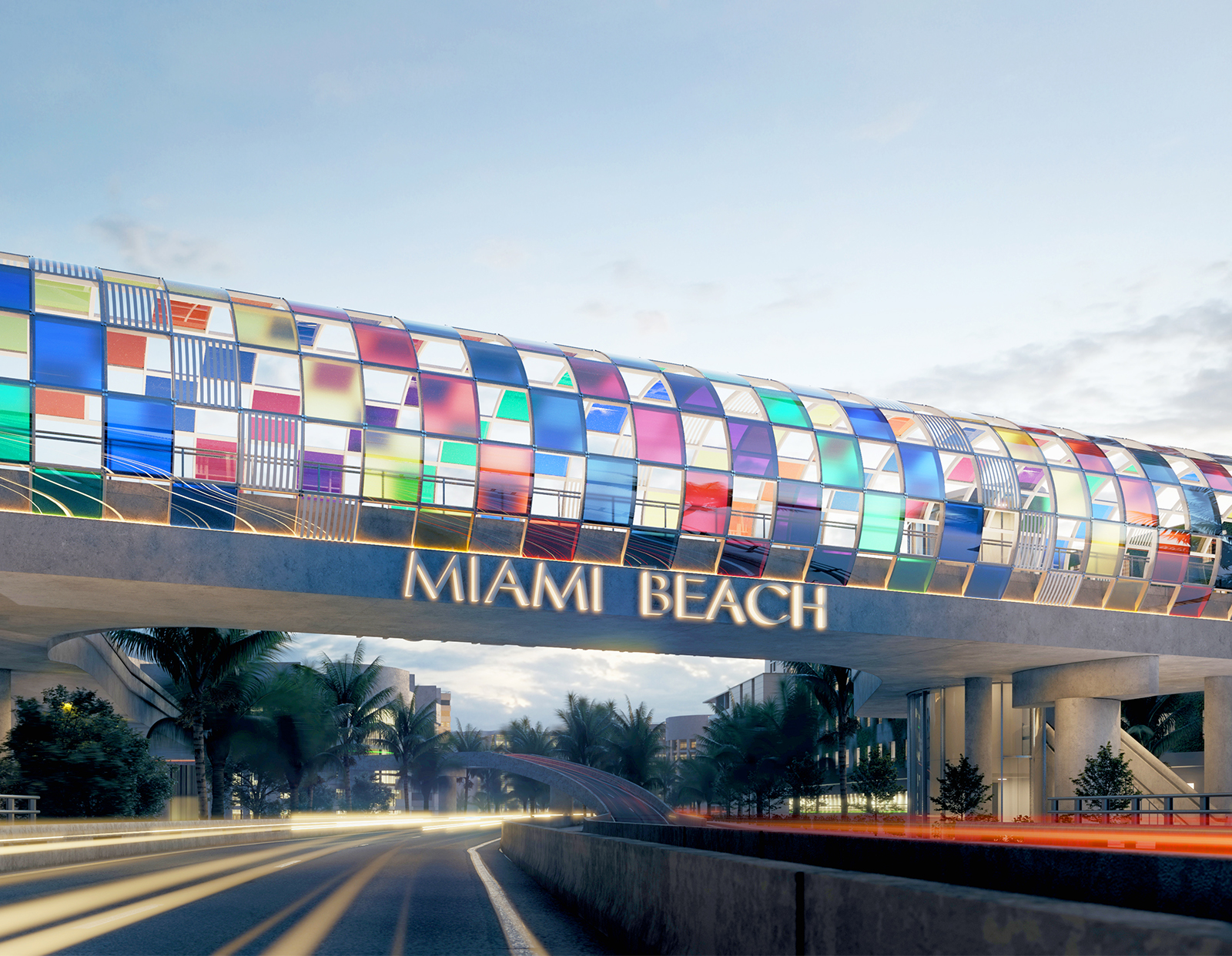 DANIEL BUREN'S
gateway BRIDGE
Designed by celebrated French conceptual artist Daniel Buren, the new Canopy Bridge is a walkable piece of art connecting the South of Fifth community. A prolific artist, Buren is known for creating sculptures and installations using contrasting colored stripes to affect a space and is the brainchild behind some of the world's most recognizable public works of art.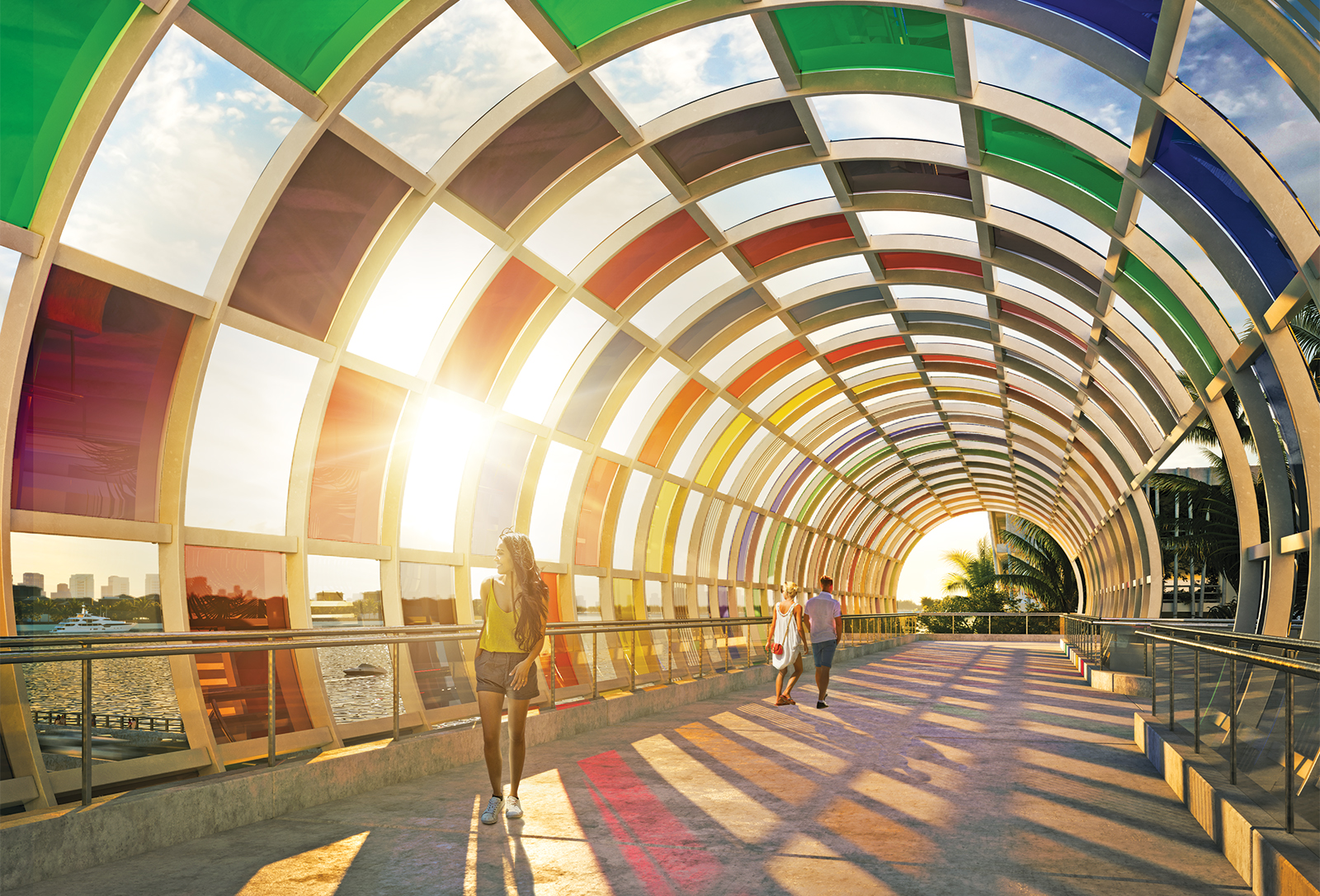 Culture, color, connection
When completed, the Miami Beach Canopy Bridge will be the beach's most prominent landmark, soaring forty feet over Fifth Street. The bridge is a striking conector, bringing the larger neighborhood into focus and providing ample opportunity to explore the energy and vibrance of Miami Beach's artistic enclaves.
---
A neighborhood
worth celebrating
Miami Beach Now
With the best qualities of neighborhood and city, Miami Beach is a place where the list of cultural touchstones is myriad, culinary and entertainment options dazzle, and life is just a little more tantilizing. With exciting new projects and a vital approach to environmental preservation, the region continues to be a hub for what's next.
Neighborhood Map Section - Do Not Edit/Remove