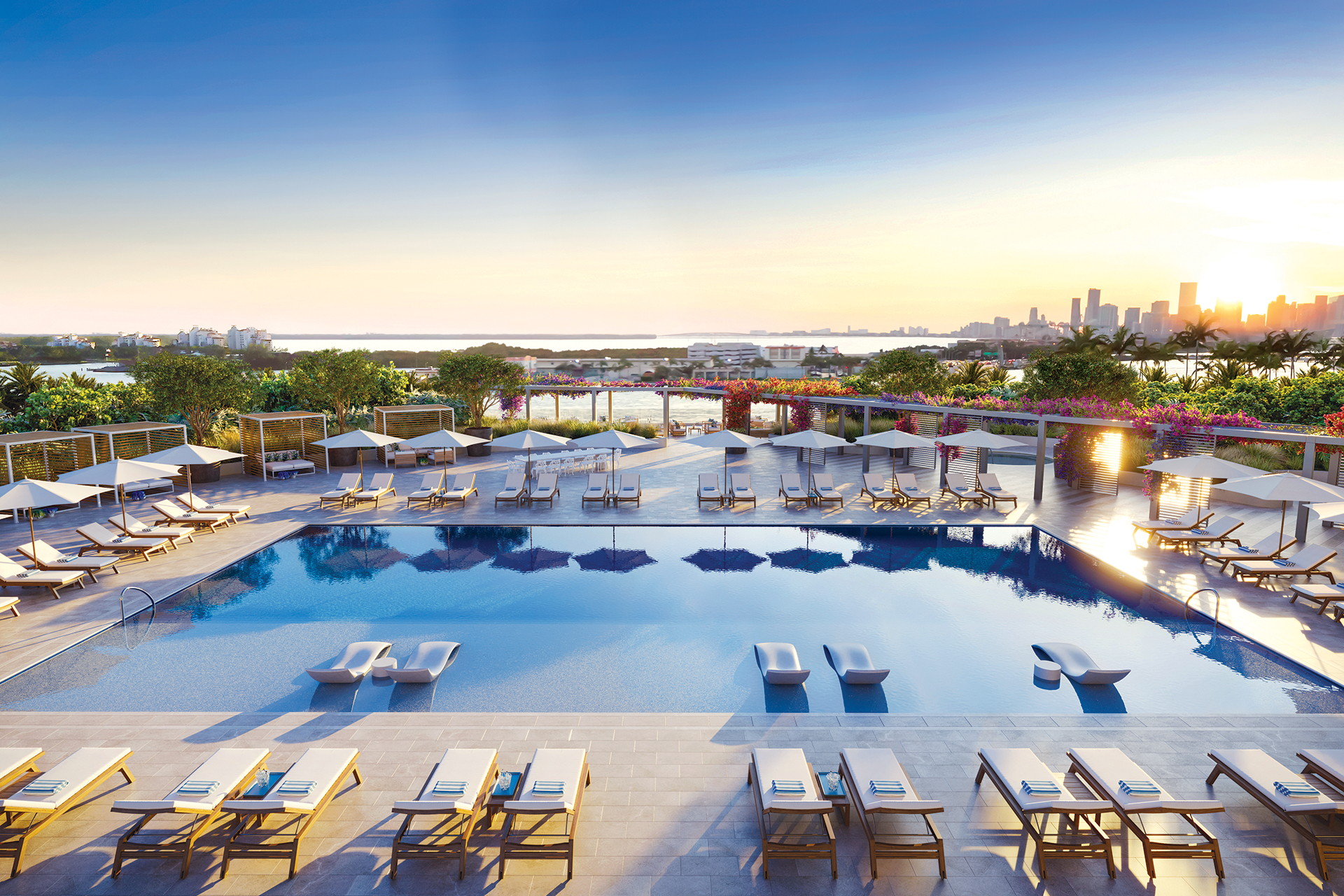 Welcome to the Park Club
A Miami Beach
Lifestyle Planned
To Perfection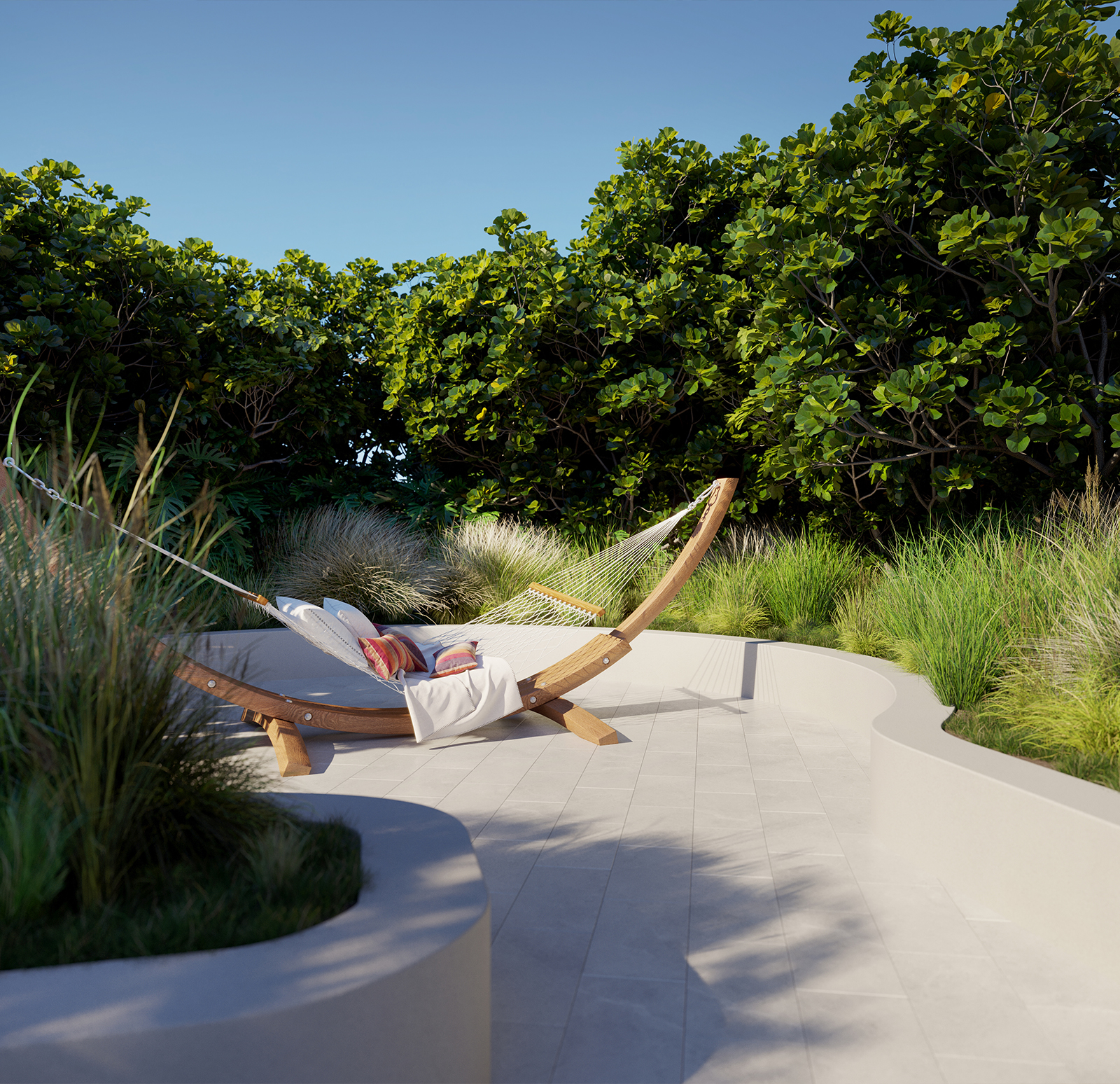 Work, Play and Luxuriate in Miami's Most Inviting Amenity Spaces.
From the expansive roster of amenities within the Five Park tower, to the beach club found on SoFi's sandy shores, The Park Club is a key piece in the sophisticated Five Park masterplan. Wellness to entertainment; pampering to fitness; and business to leisure; every need is catered for here. There is room for serene solitude; party pads for social butterflies; spaces for reinvigorating rest or energetic exercise; and everything inbetween.
the 6th floor terrace:
An elevated oasis to swim, lounge, sip, and socialize.
Scenic Outlook
Hot Tub
Hammock Area
Family Pool & Loungers
Indoor/Outdoor Cafe
Covered Dining
Main Pool & Loungers
Outdoor Dining Area
Covered Cabanas
Convenient Sofi Access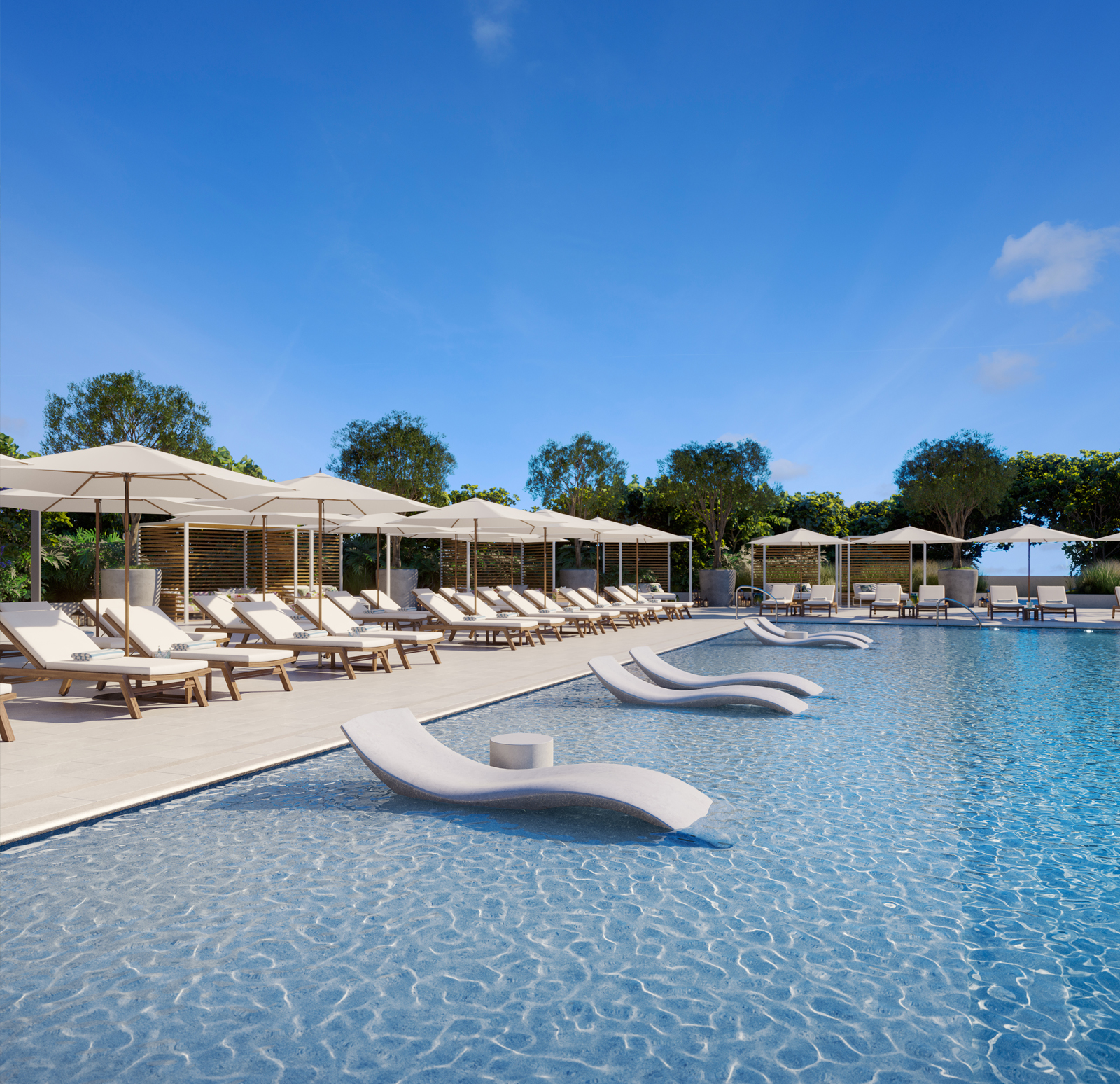 water and wellness epitomize miami beach life
Miami life and the water are fundamentally connected, and living in the Park Residences reinforces that. Swimming offerings not only include a selection of pools - for both younger, and adult swimmers - but private cabanas and lounge seating for the perfect rest spot between dips that bring the abundant flora into frame. Attendants and towel service ensure every visit at the pool is one filled with leisure and relaxation.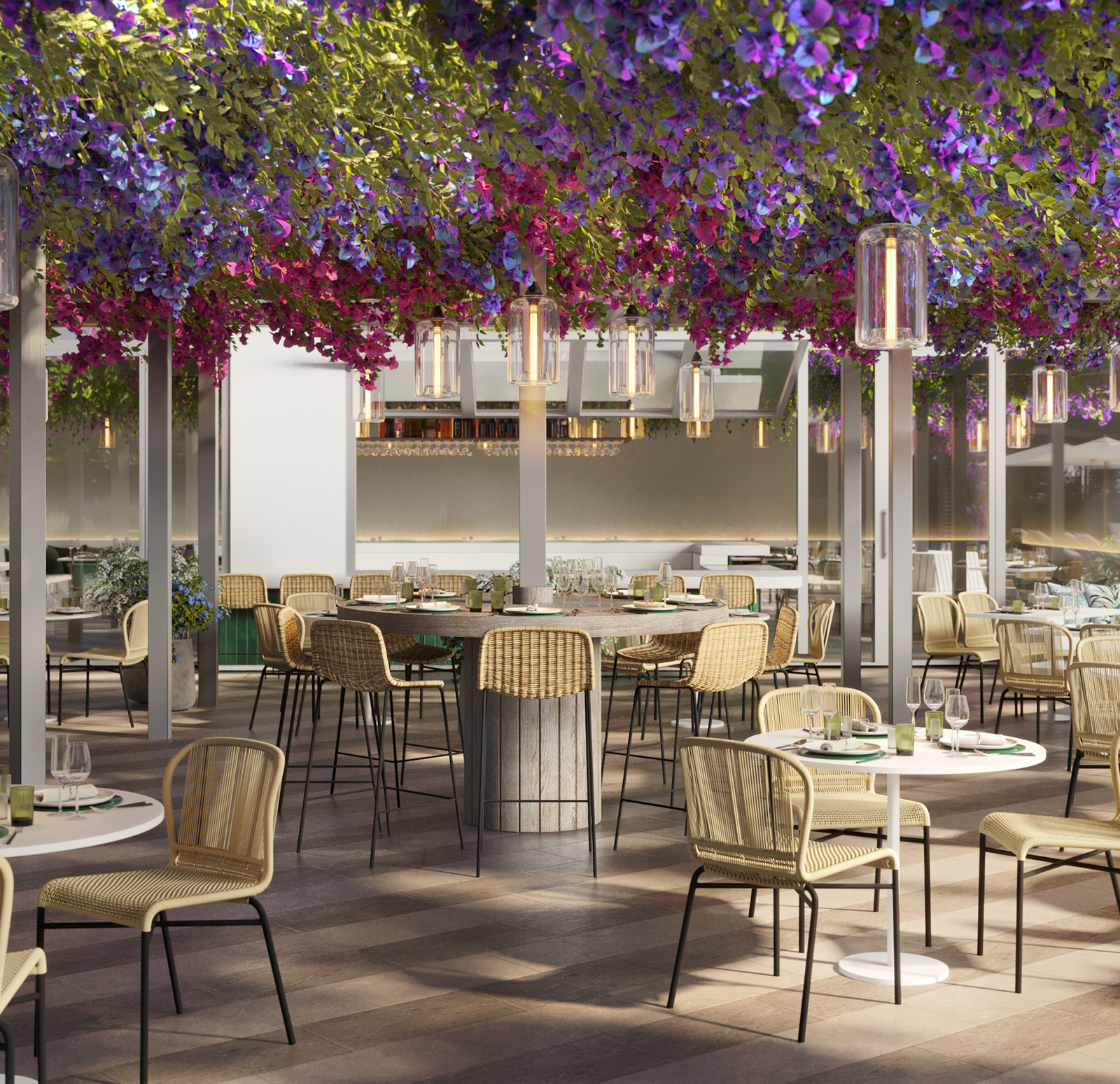 a cafe immersed in vivid florals – inside and out, day to night
Dining at the terrace cafe caters to all tastes and hours of the day. Have lunch on the go or atmospheric dinners against the Miami sunset. There are quiet corners for private romance, and areas perfectly suited for spirited fun and larger gatherings.
There is open air dining that connects to the city life below, and indoors options for a variety of moods that help explore where the night might lead; all set against the backdrop of vibrant Miami Beach.
a view worth toasting to
When the swimming day is wrapped, a series of strategically located terrace lounges provide options where residents can rest engulfed in greenery, gazing towards sunset vistas, cocktail at hand.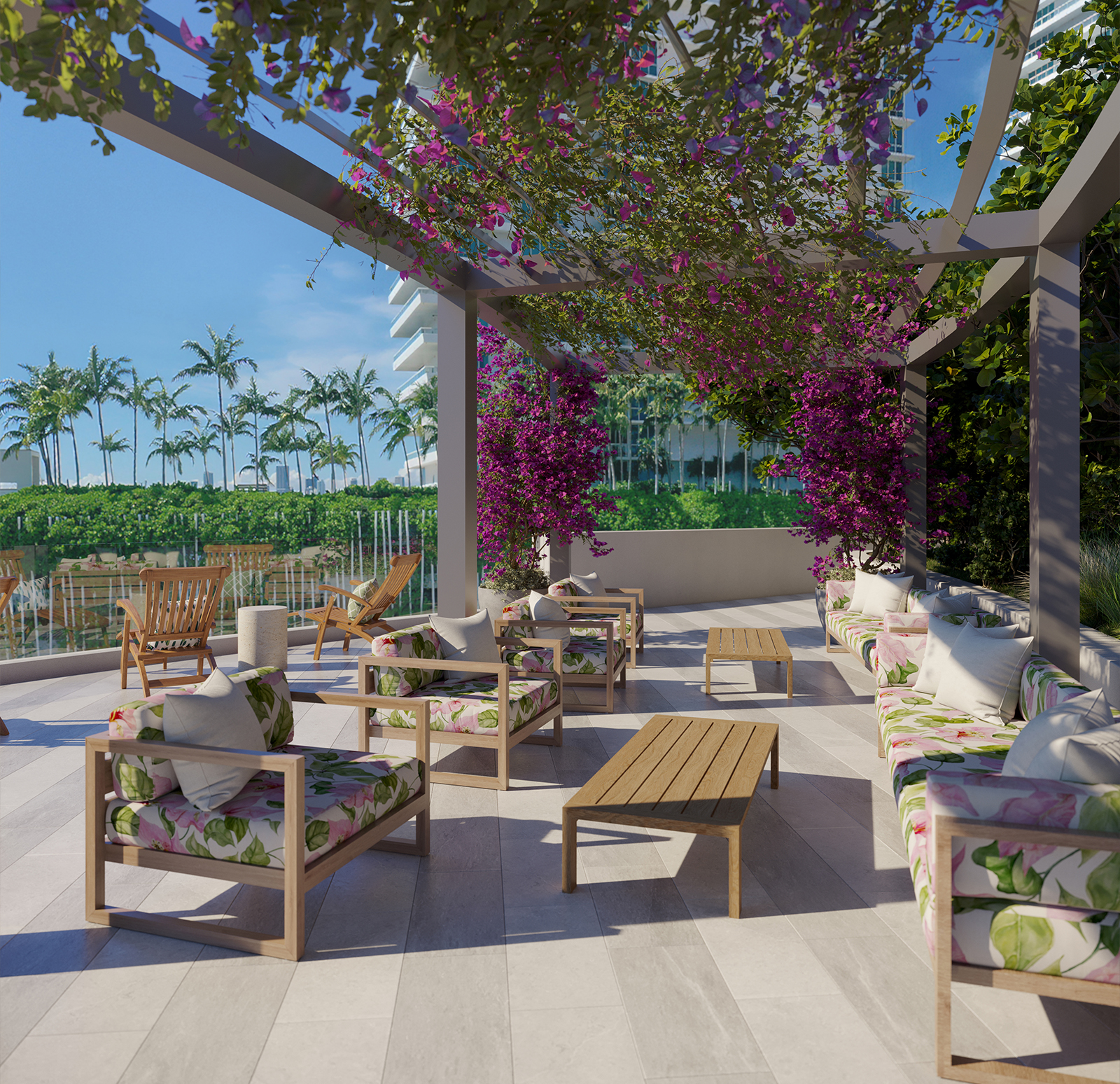 your preferred chaise lounge
and a margarita await at the
five park beach club.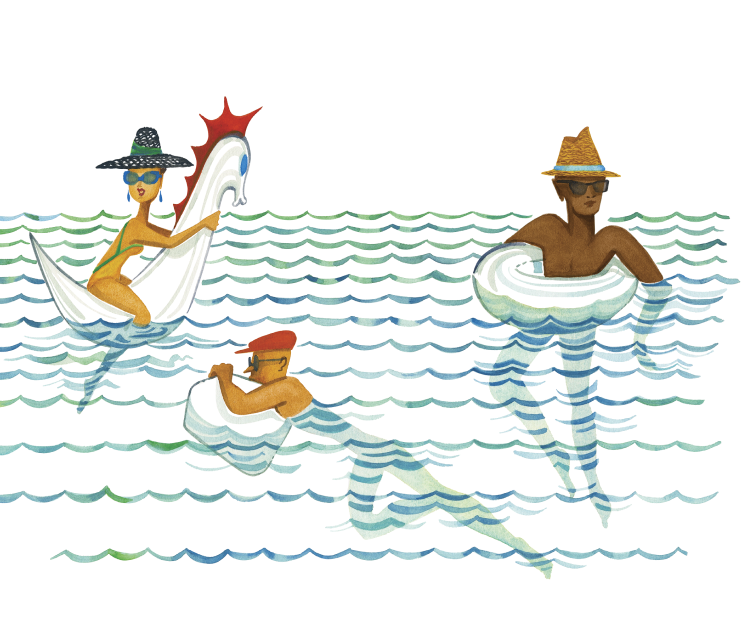 Welcome to Miami's Most Beautiful Beach Club
Your own stretch of sand and sea, easily accessible via Five Park beach club Moke and peppered with lounge chairs and umbrellas for a view of your choosing. Complimentary sunscreen and water bottles are provided, while food and beverage options abound.

replenish and empower with a
sophisticated wellness menu that
Prioritizes self-care.
contemporary fitness
Breaking a sweat while gazing at the expansive Miami Beach views brings a whole new level of satisfaction to daily training. From strengthening, to aerobics and cooling down with the backdrop of the vibrant SoFi scene and Canopy Park below make for the perfect combination to inspire and underpin wellness through exercise. Meanwhile, The Park Club's range of equipment and personal trainer services make sure residents are supported every step of the way.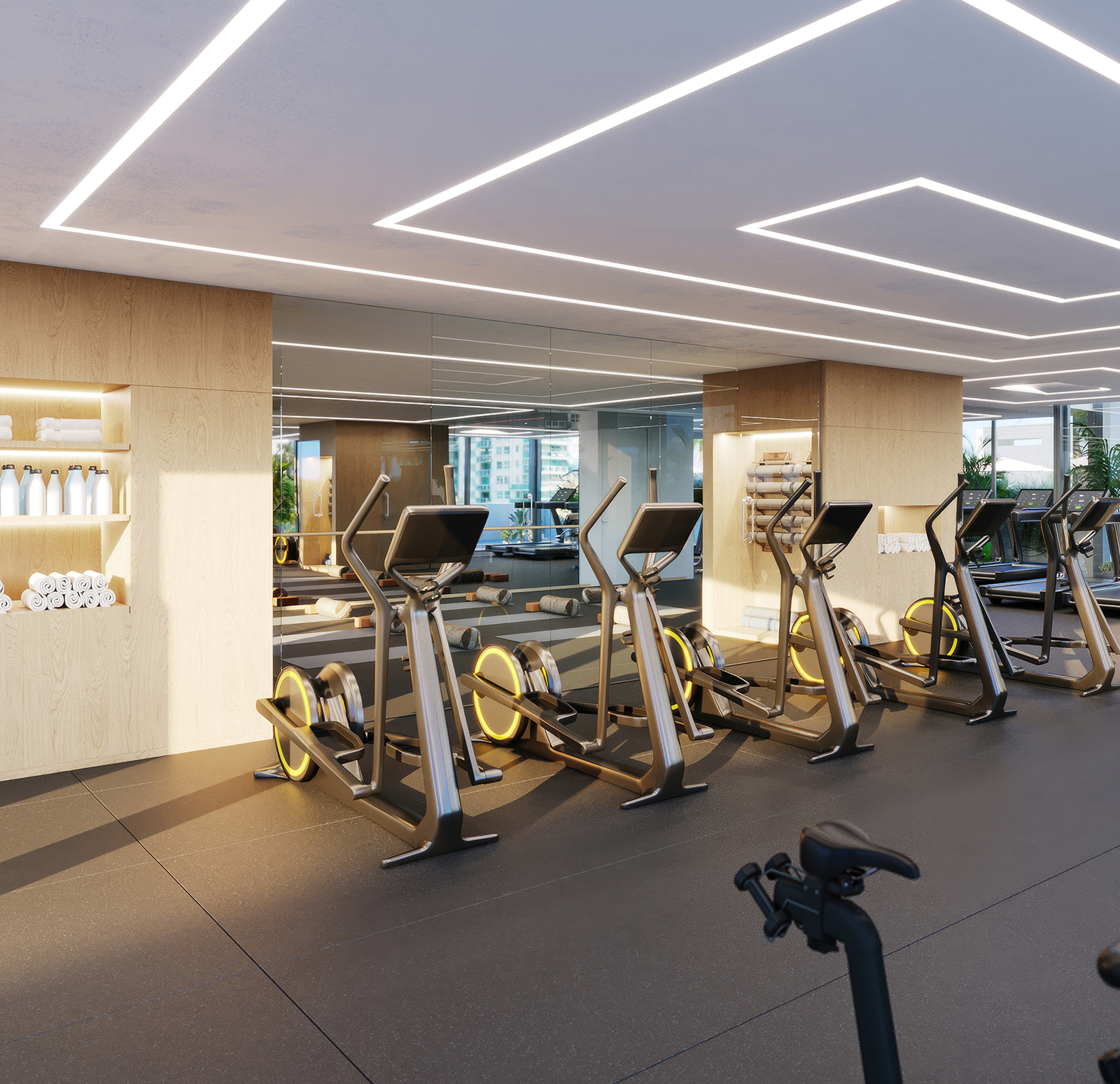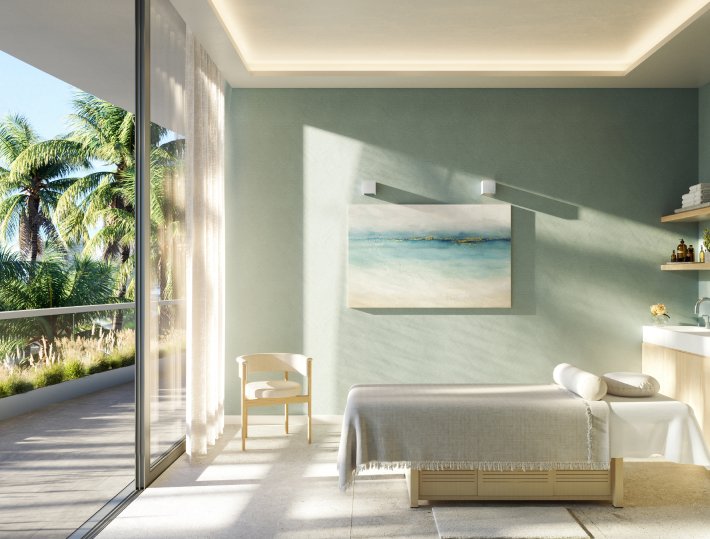 peaceful retreats & inner balance
Miami is about self-care, indulgence, and living well. The Park Club's wellness amenities were carefully designed to provide inner serenity and nourish body and soul with the dedicated spa facilities on the tower's 6th level. Calming interiors meet a sauna and supreme treatment services for a result that will leave users refreshed and energetic.
nestled amongst the palms,
a cleverly flexible lounge for
co-working or contemplation.
a design-led space for business
or pleasure
Contemporary, efficient design defines the flexible co-working hub and residents' lounge at The Park Club. The 3rd floor workspace offers an ideal environment for a daily productivity boost.
Alternatively, this also is the perfect space to take pause and breathe, including areas for spending time alone in reflection, or socializing with friends. Carefully selected furniture, and art orchestrate an interior that allows inspiration to flow either way, all against a backdrop of leafy Canopy Park vistas.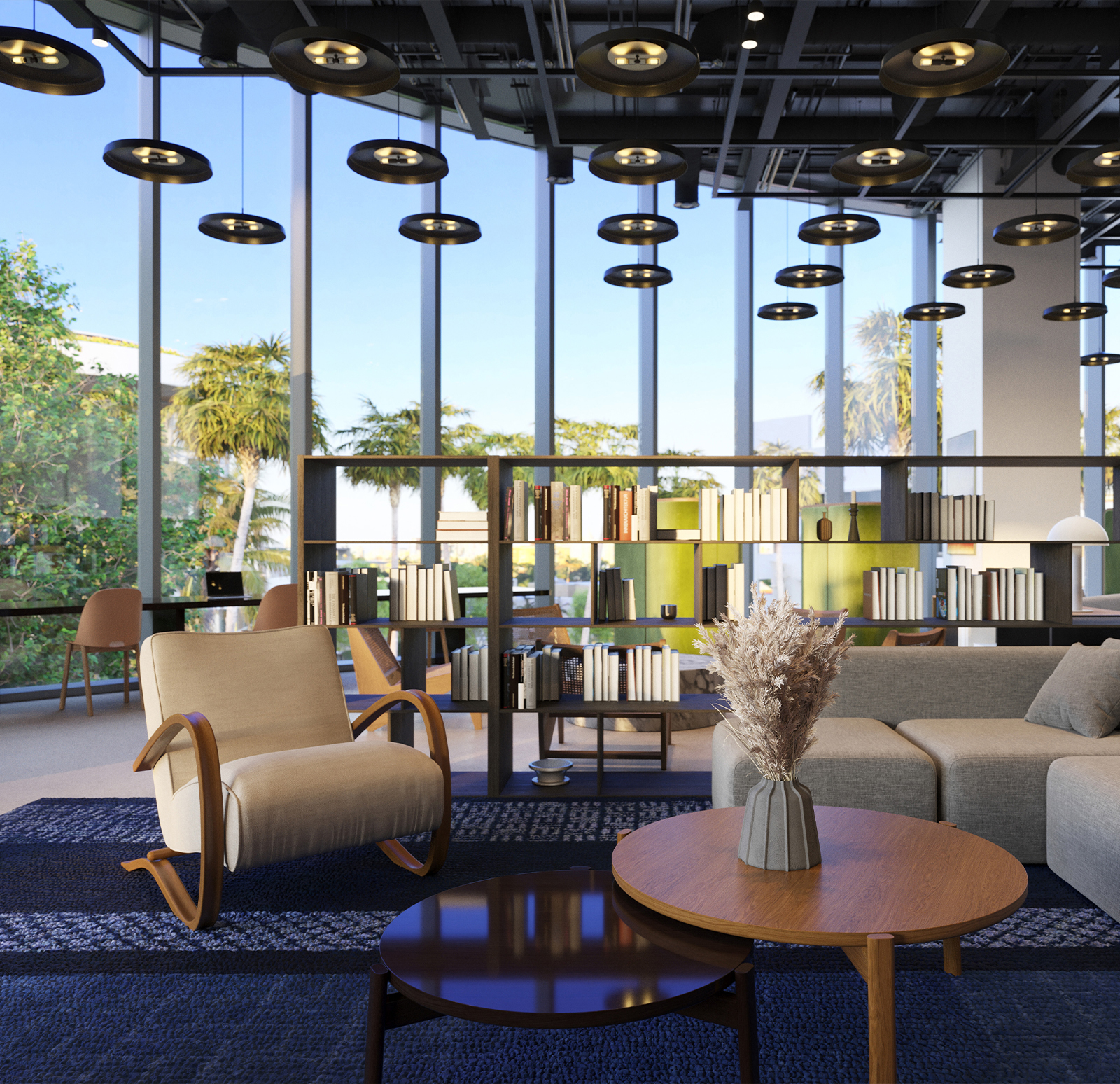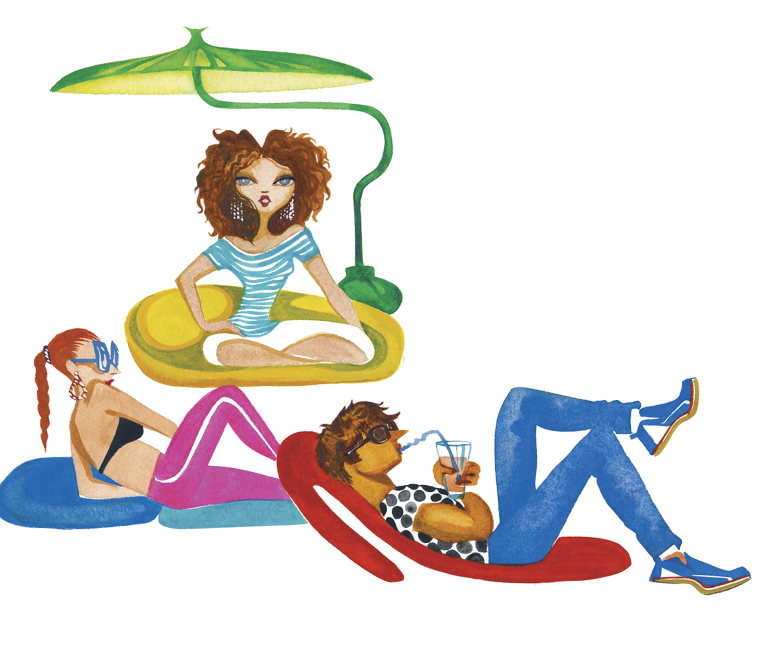 movie night any night
A screening lounge provides welcome alternatives to refresh, energize the mind, or spend a cozy evening in. At The Park Club's dedicated screening room, lavish, lounge-worthy furniture sits next to state-of-the-art technology to make any movie night a memorable experience.
a space designed for young minds
A tailor made kid's space with a dedicated playroom ensures little ones, tweens, and teens are looked after just as well as their parents. Activities, toys and childcare need not be a worry at The Park Club, where children are not only welcome, but truly inspired.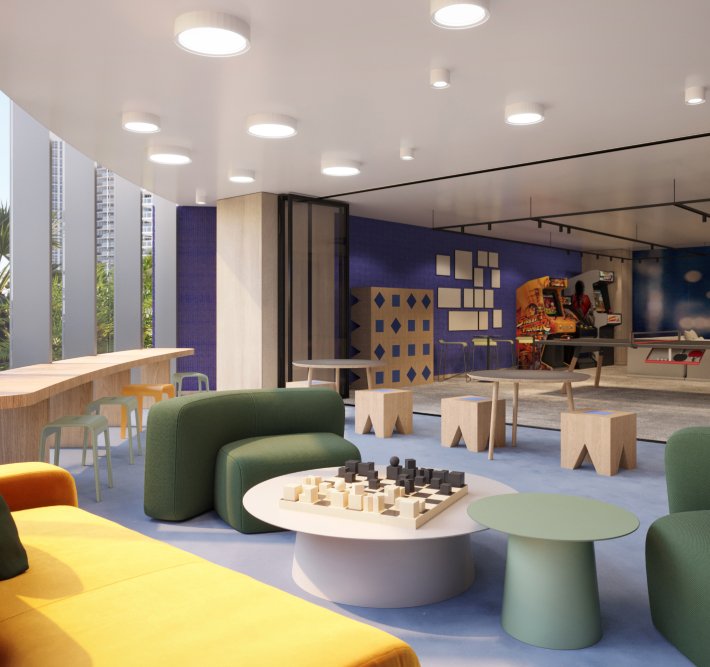 ---
bringing five-star
services to the every day
All your needs accomodated
A concierge and butler service, and a dedicated program director oversee activities and events, while on-call housekeeping, and a boat club available to all ensure residents want for nothing. Here, supreme design and a compilation of finely tuned offerings and services bring together the finest of what Miami Beach has to offer.